Sunset Cruise on glass bottom boat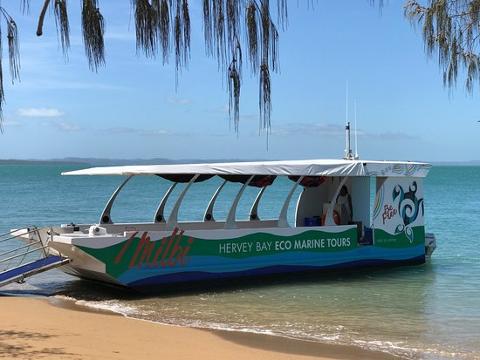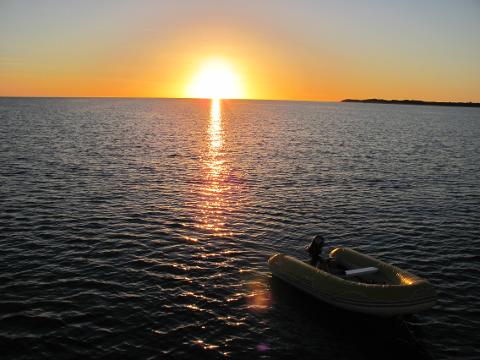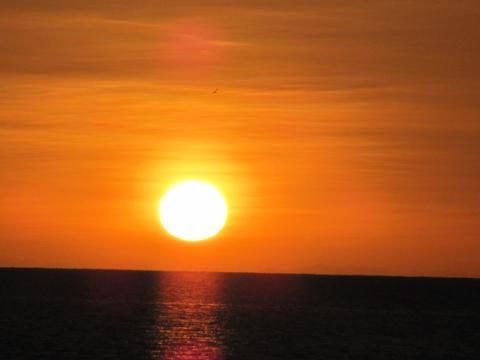 期間: 90 分 (約)
所在地: Hervey Bay, QLD
製品コード: MSSC
Discover the local Aboriginal ways in the friendly and relaxed company of your Butchulla guide on the Milbi Sunset
Cruise the spectacular Great Sandy Straits aboard the Milbi ( Butchulla for Sea Turtle) while enjoying fresh local king prawns, canapés, and a glass of champagne (other drinks available for purchase, cash only)
Hear the legendary tales of the Butchulla people of K'Gari ( Fraser Island ) and surrounds. Discover the Butchulla names and meanings of significant local landmarks, before stepping ashore on Weenandin ( Round Island ).
Viewing the marine life and coral reef through the Milbi's beautifully lit moon pool is an incredible experience and one not to be missed.

As the sun sinks beneath the horizon, take a walk in the footsteps of the Butchulla people. Experience the unique coastal lifestyle, uncover the traditional fishing methods and food gathering techniques, whilst listening to the enchanting sounds of the didgeridoo.
Cruise time: 4.30pm - 6.00pm
Departs Great Sandy Straits Marina, boarding time 4.15pm